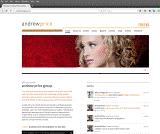 Andrew Price Group – 6 time Nominees of British Hairdressing and British Hairdressing Business Awards. Based in South West Wales and renowned for high quality hairdressing, the aims and objectives of Andrew Price are to build and maintain a reputation for providing a high quality service to all clients, at a competitive price, whilst remaining at the forefront of technological and artistic advancement.
"WebServe4U have hosted the Andrew Price Group website for over 10 years, and have assisted promptly with on-site repairs, equipment purchase and upgrades, as well as giving technical advice and knowledge in all areas."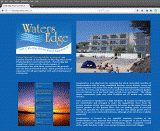 Waters Edge Self Catering Holiday Apartments are superbly located on Saundersfoot's Blue flag beach in the Pembrokeshire Coast National Park. Waters Edge has magnificent views over the whole expanse of Saundersfoot Bay with direct access from the grounds onto the fine sandy beach below, which provides hours of enjoyment for all ages together with safe swimming and watersports.
"Webserve4u was invaluable when starting up our internet based business. they designed a website suited to our small business needs, set it up, hosted it, and when I need help he is only a phone call away to give advice. Alterations needed to be made from time to time are made promptly. We are very happy with the service".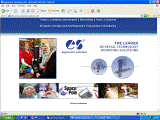 Ergonomic Solutions International Ltd is a multi-national company concerned with the production and distribution of ergonomically designed mounting solutions for point of sale or in store technology. The mounting solutions are designed to ergonomically and securely fit technology onto any surface or stand alone, with safety and usability in mind.
"We have been using WebServe4U for over 15 years and they have been more than capable of managing our collection of 60+ domains. They were instrumental in intergrating all our domains under the control of one registrar/ service provider, they are extemely helpful when new domains are needed, including obtaining domains from other registrants. Lee is always available for dealing with queries and is helpful if any issues arise. We have recommended WebServe4U to other businesses and personal contacts".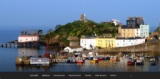 Tenby Taxis is a family run business that has been delivering a friendly and reliable taxi and executive car service to the people and businesses of Pembrokeshire for nearly 40 years.
In this time, we have built a strong network of solid local trade and contract work, and have two companies based in Haverfordwest and Pembroke Dock which offer 24-hour cover to the north of the County.
"WebServe4U designed, and hosts our website, and have adapted to our needs and changes over the years. They also maintain our office p.c's and give invaluable technical advice when we need".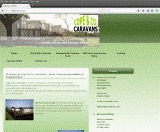 Cope & Co. Caravans is a family run business in the picturesque area of South Pembrokeshire, comprising two relaxed and tranquil Caravan Parks, a Caravan Parts and Accessories Shop, and Caravan Sales.
Hill Park Caravan Site, Summerhill Caravan Park, Hill Park Caravan Accessories Shop and Cope & Co. Caravan Sales.
"WebServe4U designed, built and hosts our website. They have also maintained our home and office p.c's and give technical advice whenever we need".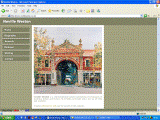 Neville Weston was a representational painter, writer and art critic. He exhibitted world wide, examples of his paintings can be found on this website. He was the author of several non fiction books on art, but had also turned to fiction. His first novel is in the hands of his literary agent awaiting publication.
"Like many reluctant members in the computer world, I rely on a specialist company to help keep my head above the cyberspace flood of rapid changes. This WebServe4U does, and whenever I am in difficulties (invariably of my own making) Lee has a remarkable and instinctive ability to know where I have gone wrong and how to get me out of it. As well as that he keeps my website design in order and helps me achieve better work practices". Dr. Neville Weston. Ph.D. (1936-2017)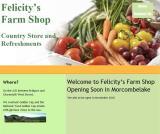 Felicity's Farm Shop is based on the A35 in Morcombelake, between Bridport and Charmouth, West Dorset.
They supply Fresh Fruit & Vegetables, Meats, Cheeses, Sea Food, Soups, and Cakes.
The ranges will be a mix of local and national, daily and luxury.
They will also have ranges of bird food, garden ideas and gifts, and will be opening a takeaway for fine foods and drinks.
The National Sprint Association, organises Motorcycle Sprinting in the U.K. although run primarily against the clock, many sprints are two lane affairs which allow you to race directly against your mates. The occasional kilometre or flying quarter event also gives you the chance to really open up your bike and see what it can do.
"We have been dealing with WebServe4U for nearly 10 years, They have assisted with missing domains, and locked out systems over the years and seem always able to find a solution, however aukward the issue".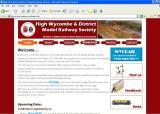 High Wycombe & District Model Railway Society was formed in the late 1960's / early 1970's, HWDMRS has progressed to become one of the leading Model Railway clubs in the South East.
The club has its own private clubroom with various layouts of British or American genre, in scales O, OO/HO, and N.
"We changed our hosting and domain management to WebServe4U some time ago, because we felt their personal service with reasonable charges suited our needs. We have recommended WebServe4U to others without hesitation".