WebServe4U  offers a full range of services for ;
Domain Name Registration and Management,
Full options of Website Design, Creation, and Management, whatever your level of Knowledge.
Mobile and Tablet friendly, Customer Managed Websites,
Website Hosting, for Basic, Database, or Custom designed accounts,
Search Engine Optimisation for your website,
and General Advice and Guidance in all areas of I.T. and technology.
Full prices and details of all Accounts on offer will be uploaded shortly, please email with any requests or queries, or CLICK Below,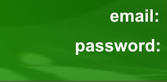 Thank you.